Lewis Hine Photographs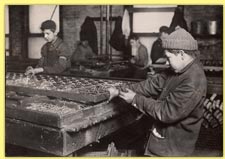 Lewis Hine attended sociology programs at the University of Chicago, Columbia University, and New York University. At the Ethical Culture School in New York City, where he worked as a teacher and staff photographer, he became interested in the role of photography in education. The images he made for the National Child Labor Committee were published in magazines and newspapers, featured in traveling exhibitions and lectures organized by Hine, and used in stereopticon slide sets with accompanying text by the photographer.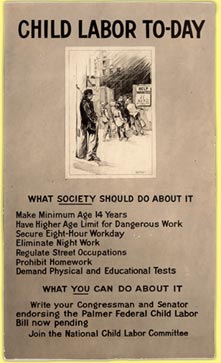 The small-format images that Lewis Hine made for the National Child Labor Committee were taken with a box-type view camera. To gain entry into factories, where managers might find his presence unwelcome, Hine sometimes posed as a fire inspector or salesman. He took care to document the particulars of a photographic encounter on small pieces of paper he kept in his pocket. In a series of photographs taken in glass factories, Hine illustrated children working amidst blazing furnaces where they were susceptible to heat prostration and lung disease. The stark, unsentimental scenes offer telling details of the everyday plight of working children.