Alfred D. Chandler Jr. Papers, 1941—2004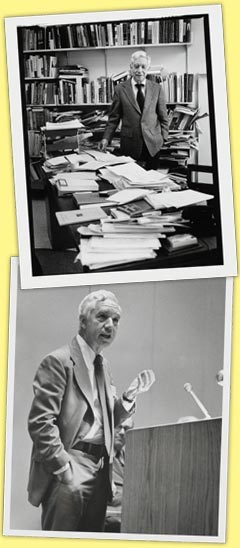 Alfred D. Chandler. HBS Archives Photograph Collection.
Business history has been vital to the HBS curriculum since 1927, fostering new research and insight into the evolution and operation of business. Isador Straus Professor of Business History, Emeritus, Alfred D. Chandler, Jr. has often been referred to by colleagues as the dean of business history, and his work continues to influence the understanding of this field. His papers track the growth of business history at HBS and the path of a remarkable career through more than six decades of research and writing.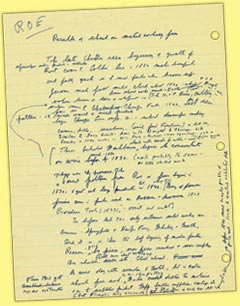 Research notes for Part II of Chandler's seminal publication, The Visible Hand: The Managerial Revolution in American Business, published in 1977.