C. Roland Christensen Papers, 1946—1997
C. Roland Christensen is recognized as one of the leading exponents of the art of teaching by discussion and the effective use of the case method and field studies in education. His dedication to developing this style of teaching was fundamental in fulfilling the HBS mission to train future faculty and leaders. His papers offer scholars and educators access to his original research in business strategy as well as a window onto his teaching legacy.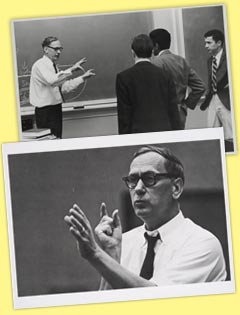 C. Roland Christensen. HBS Archives Photograph Collection.