Kenneth R. Andrews Papers, 1946—1988
During his time at HBS, Kenneth R. Andrews was an innovator in teaching and research in business policy, a founder of the field of corporate strategy, a guiding force in the expansion of the executive education program, and the editor of the Harvard Business Review during a period of significant growth. His papers provide valuable insight into his work in the development of the field of business policy, corporate strategy and governance, business ethics, and executive education.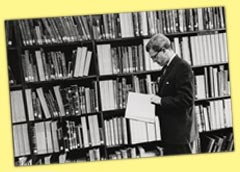 Kenneth R. Andrews. HBS Archives Photograph Collection.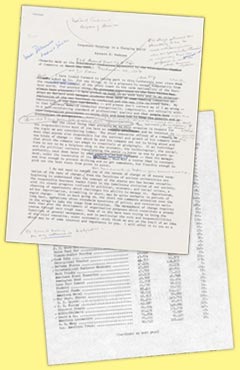 Rough field notes (1950) for the "Bigness Study," in which Andrews collaborated with other HBS faculty to investigate the economic impact of vertical integration and monopoly in American business.