Core Body of Knowledge
"I have reached the conclusion that the greatest need of a civilization such as ours, if it is to progress in an orderly evolution, is for socially-minded business men. I am convinced that this social need is the sole basis which justifies our ancient university . . . in entering upon business training."
Dean Wallace B. Donham, Address to the American Association of Collegiate Schools of Business, 1927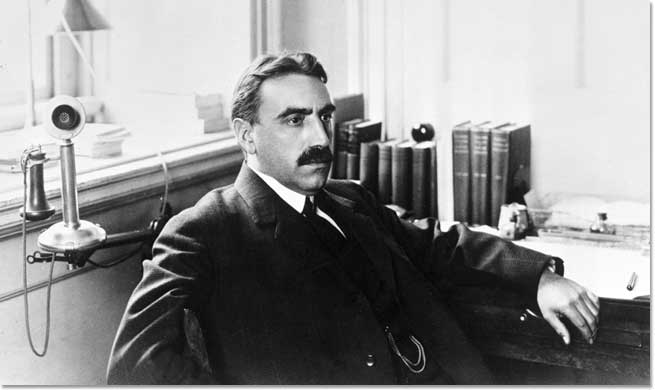 Edwin F. Gay seated in Office, 1908.
President Eliot helped professionalize Harvard's law and medical schools with the introduction of admissions and teaching standards. Business administration, however, had no set standards, and the first task confronting the founders of the new school was to establish a body of knowledge that offered more than a technical education. Harvard economist Edwin Gay, the first dean of HBS, helped establish the core curriculum including courses in accounting, commercial law, transportation (with an emphasis on railroad management), and industrial organization, and later electives in business policy, business history, and business ethics.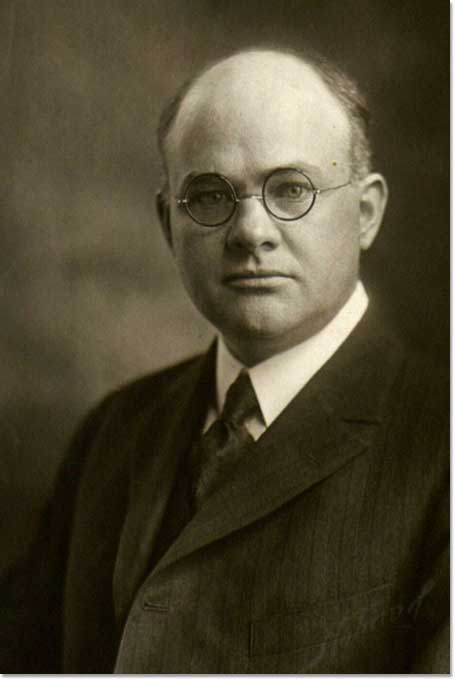 Dean Wallace Brett Donham, 1927.
In 1913 the Harvard Corporation authorized the continuation of HBS as an independent entity, a separate school no longer under the aegis of the Faculty of Arts and Sciences. Gay and his colleagues believed business education should adhere to Harvard University's mission of instruction and commitment to research while also instilling in students an appreciation of the responsibilities inherent in the profession and their role as trustees of the public good. Wallace B. Donham, a graduate of Harvard Law School and former banker, became the second dean of the School in 1919. Borrowing from his law school training, Donham introduced the case method, a teaching style that focuses on solving problems by studying real-life business situations.