The NAAI Exhibition Opens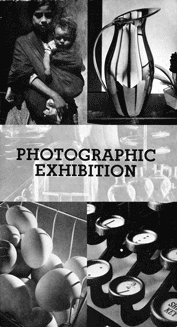 Photographic Exhibition Catalog. [Rockefeller Center, New York]: National Alliance of Art and Industry, Photographic Illustrators, 1934.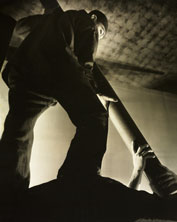 Barnaba Studios. The Pipe- For Johns--Manville, ca. 1934. olvwork490051
When the photographic exhibition sponsored by the National Alliance of Art and Industry (NAAI) and the Photographic Illustrators, Inc. opened in the 30 Rockefeller Plaza gallery in September 1934, the exhibition's organizers paid homage to Alfred Stieglitz in a reception dedicated to the "dean of American photography." By the 1930s a new generation of photographers with a modernist sensibility pursued commercial photography as both an artistic endeavor and a profession, and exhibitions around the United States began to bring attention to their work in the context of a fine-art setting.
In the Rockefeller Plaza mezzanine were approximately 250 works by 50 artists, including such well-known photographers as Russell Aikins, Margaret Bourke-White, Nickolas Muray, John Paul Pennebaker, William Rittase, and Edward Steichen. From atmospheric pictures depicting the working conditions of coal miners to abstract views conveying the luxury enjoyed by owners of Chrysler's latest automobiles, viewers were treated, as The New York Times's review noted, to works of "technical excellence and adaptation to purpose" by "leaders of the photographer's art."1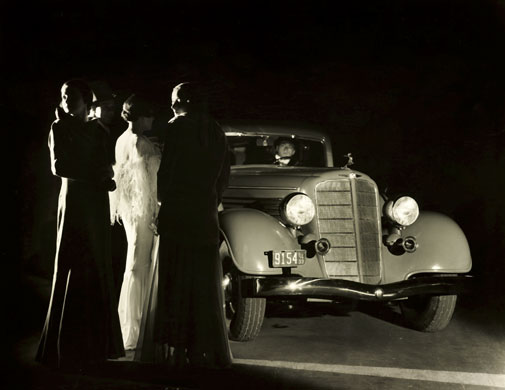 Raphael G. Wolff. Advertisement for Buick, ca. 1934. olvwork490451
H. I. Brock, "The Magic of the Clicking Camera," New York Times, September 16, 1934.