Article |
Manufacturing & Service Operations Management

|
Spring 2019
Toward Improving Factory Working Conditions in Developing Countries: An Empirical Analysis of Bangladesh Ready-Made Garment Factories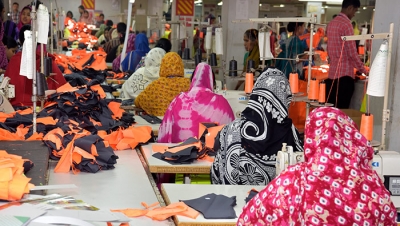 Key Insights for Managers
For firms that rely on global supply chains, assessing suppliers' operational reliability is challenging because suppliers tend to be located in distant, emerging markets. This study by Xiaojin Liu, Anant Mishra, Susan Goldstein, and Kingshuk Sinha investigates the association between suppliers' working conditions and the number of retailers with whom they contract. By analyzing the safety inspection reports produced on behalf of the Alliance for Bangladesh Worker Safety ("Alliance") and Accord on Fire and Building Safety in Bangladesh ("Accord"), which were both created after the Rana Plaza disaster in 2013 killed and injured thousands of workers, this paper finds that suppliers that exhibit greater structural, fire, and electrical risks—as manifest by more findings in those areas documented in Alliance and Accord safety audits, the fewer the retailers those factories contract with.

The authors interpret this relationship to retailers perceiving riskier suppliers to be less trustworthy. The negative association between fire and electrical risks and the number of retailers that suppliers contract with is mitigated for larger factories (those with more employees). These results are based on regression analysis of a sample with complete information publicly released from 222 Alliance audits and 714 Accord audits conducted at Bangladeshi ready-made garment suppliers in 2013-2015.
The authors describe the insights of this article in a blog post entitled Designing and Sustaining Socially Responsible Global Supply Chains: Lessons from Bangladesh.