Article |
Compendium of Selected Papers on Measuring the Impacts of Business on Well-Being and Sustainability

|
July 2017
A New Approach to the Well-being of Factory Workers in Global Supply Chains: Evidence from Apparel Factories in Mexico, Sri Lanka, China and Cambodia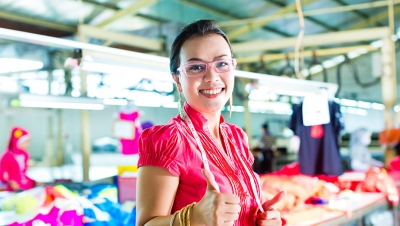 Key Insights for Managers
This study reports results of a comprehensive worker survey that assesses worker well-being and working conditions in global supply chain factories, which yields data that can supplement knowledge gained from third-party compliance audits. The authors Dorota Weziak-Bialowolska, Tamar Koosed, Carlued Leon, and Eileen McNeely examined the relationships between workers' physical health, mental health, working conditions, work-related injuries, and job satisfaction.
Survey results indicate several relationships between working conditions and physical health. For example, workers expressing concerns about the factory's temperature are more likely to also suffer job-related pain, fatigue, and injuries—and report lower job satisfaction. Those concerned with noise are more likely to report job-related fatigue ad report lower satisfaction.
Additional findings reveal relationships between worker perceptions of their work and their mental and physical health. For example, those who find their work meaningful report higher job satisfaction and less depression. Those who feel they can rely on their coworkers and who can trust management report higher job satisfaction and less stress. Workers who suffered verbal abuse over the prior year report lower job satisfaction, more depression and stress, and are more likely to report a work-related injury.
This study analyzes data from the 2017 wave of the Harvard Study of Worker Well-being Survey (HWBS). The survey was sent to 4,600 workers in eight factories in Sri Lanka, Mexico, Cambodia, and China that supplied Levi Strauss & Company. The survey asks workers to report physical health outcomes (fainting, not feeling pain, musculoskeletal symptoms, fatigue), physical working conditions (temperature, humidity, noise, lighting, air quality, air flow, machines not working), and work outcomes (work injury, job satisfaction, and turnover). It also captures psychosocial working conditions (work is 'too much to do a good job' and not 'meaningful', feeling unable to 'decide how to do my job' and not 'recognized' for efforts, helpful and fair supervisor, threats or acts of verbal abuse or sexually harassment), as well as mental health outcomes (not feeling depressed most days or frequently stressed at work).