The Hawthorne Plant
Any company controlling many thousand workers…tends…to lack any satisfactory criterion of the actual value of its methods of dealing with people.
—Elton Mayo, Professor of Industrial Management, Harvard Business School, 1933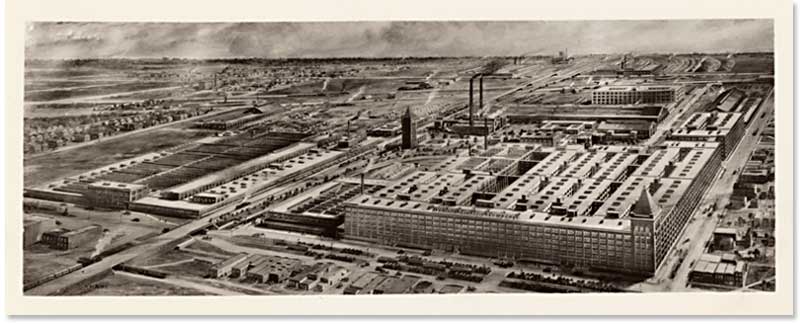 Airplane View of Hawthorne Works, ca. 1925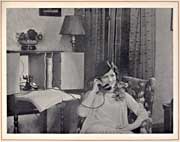 Telephone in the Modern Home, ca. 1928From the time of its founding in 1876, AT&T's rapid and pervasive expansion gave it a virtual monopoly over the telephone industry until the time of its break-up in 1984. Like other conglomerates of its day, the Bell Telephone System, as the entire enterprise was known, combined production, distribution, and marketing under one corporation as a way to centralize its operations and eliminate competition. Western Electric, the manufacturing unit of the company, produced telephones, cables, transmission equipment, and switching equipment.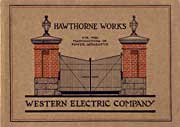 Hawthorne Works for the Manufacture of Power Apparatus, ca. 1920Construction of the Western Electric Hawthorne Works on over 100 acres in Cicero, Illinois, began in 1905. By 1929 more than 40,000 men and women reported to work at the massive plant, which included offices, factories, a hospital, fire brigade, laundry facilities, and a greenhouse. Employees were assigned to precisely measured tasks in highly specialized departments, from switchboard wiring to punch-and-die tool making. The manufacture of some equipment, such as automatic telephone exchanges, required hundreds of separate assembly and inspection operations, and Western Electric became one of the forerunners in applying scientific management (inspired in part by Frederick Taylor's time and motion studies) to its production units.